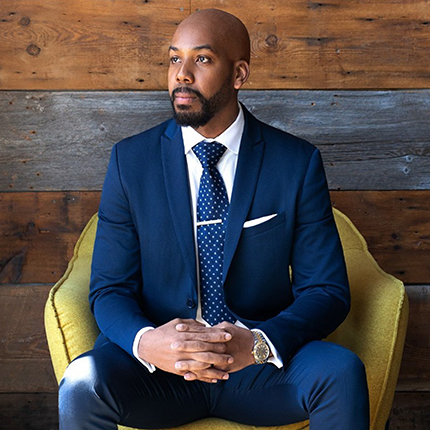 Mike Burns
Mike is a seasoned executive, growth coach and former Army Officer who has over 30 years of experience in strategic leadership, diversity, equity and inclusion, self-assessment, culture shifting and organizational behavior.
He is the Co-Founder of Service First Inc, a first-of-its-kind jewelry brand that creates symbols of service, and through these symbols, recognizes those who have dedicated their lives to putting others first.
Prior to creating Service First, Mike served as the Chief Diversity Officer of Conduent, a $5B technology-focused services business. He also had the privilege of running the company's largest business line and manage a P&L with revenues of almost $1B, generated by his organization's 25,000 employees across North America, Europe, Asia, Latin America and the Caribbean Islands.
Before coming to Conduent, Michael led the global diversity function for all the Wall Street business of Citigroup, where his mission was to drive diversity and inclusion for one of the world's largest banks. Michael also served as the COO of the technology company, Medical Information Records LLC, named the 2014 Dell-Intel healthcare startup company of the year.
Michael joined Corporate America after serving 13 years in the US Army, initially as a helicopter pilot and civil-military advisor with the 101st Airborne Division in support of operations in both Afghanistan and Iraq. In these roles he had the privilege of leading over 100 brave and motivated American and Iraqi Soldiers on difficult, yet incredibly impactful missions. He concluded his military career as the Head of Diversity Recruitment and Enrollment for the United States Military Academy at West Point.
Michael has a MBA from the University of Notre Dame, a Master of Business Management and Leadership from Webster University, a Bachelor of Science degree from the United States Military Academy at West Point and is a Columbia University trained Executive Coach.