A dedicated team of builders with an expansive network of connections
H/L Ventures responds effectively and proactively to our portfolio companies via a powerful team and community. Organized in a hub and spoke model around our core portfolio staff, four key communities help us co-build companies: Venture Partners, Advisors, Member Partners, and our affiliated Partner Network.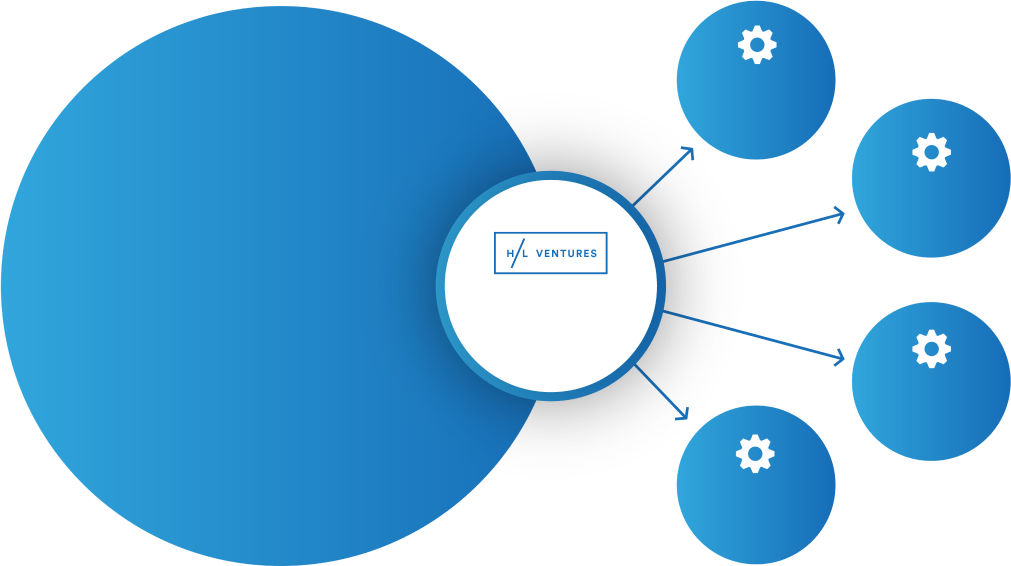 Staff Team
H/L Ventures' staff provide the central hub for all our activities, leading sourcing, diligence, investment, portfolio support, and internal operations and strategy for our firm. The Portfolio Team is focused on selecting and growing the H/L Ventures portfolio, while the Operations Team keeps the company in order.
Venture Partners
Our Venture Partners are senior experts in their fields, each with their own work, but with a strong affiliation to H/L Ventures, in contact with our team throughout each week. These Venture Partners bring their networks, experience, and insight to bear on H/L Ventures' sourcing and selection pipeline, our portfolio support, and our own growth as a firm. Our Venture Partners hail from across the country and from diverse backgrounds that together form a powerful addition to our team.
Click this footnote for disclosures
Venture Partners are independent professionals contracted by H/L Ventures to provide deal origination, subject matter expertise, and other services to H/L Ventures and/or its affiliated companies, and in some cases, to portfolio companies in which H/L Ventures or its affiliated companies have an equity or other economic interest. Venture Partners are not full time employees of H/L Ventures and do not make investment decisions.
Key Advisors
Our Advisors are renowned leaders in their fields, providing a strong strategic guidance layer to H/L Ventures' senior leadership and to our portfolio companies. Our Advisors assist us in screening portfolio opportunities and in supporting our existing portfolio.
Click this footnote for disclosures
Key Advisors are interdependent professional advisors to H/L Ventures. Key Advisors provide general advice to H/L Ventures but are not directors having any fiduciary responsibility to H/L Ventures. Key Advisors are not employees of H/L Ventures and do not make investment decisions. Key Advisors may be provided with compensation for services.
Member Partners
H/L Ventures Member Partners are individuals who co-own our company. These highly-incentivized senior leaders collaborate with H/L Ventures on sourcing and selection, portfolio company growth, and strategy for our firm. Our Member Partners come to us from C-Suite positions in the Fortune 50, major family offices, top industry consultancies, and leading technology firms. Just a few of these individuals include:
Trusted Partner Network
We provide access to an informal, but vetted and high-quality network of several hundred subject matter experts, advisors, and service providers that early stage companies need. From legal, to IP, to creative, to accounting, to dev shops, we have worked with and diligenced these partners, among others: