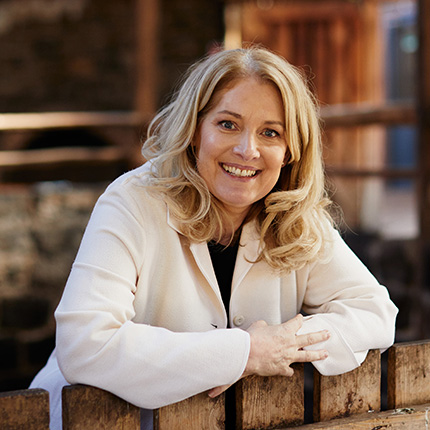 Kim McDonnell
The team at H/L Ventures have been a great support – both strategically with business planning as well as tactically with resourcing and advice. We are very thankful for our great partnership.
Kim is an Entrepreneur, Strategic Marketer, Thought Leader, Impact Innovator and Founder of Thankful®. Thankful is leading the conversation of positivity and is the world's first global lifestyle brand founded on more than 20 years of scientific research. The first multi-product, multi-cause social impact brand that combines global scale, positivity, profit and measurable impact, demonstrating that doing good is good for business.
Thankful brings positivity and brands together. The Thankful plug and play flexible platform enables organisations to engage with consumers to demonstrate authentic, meaningful and sustainable commitment to global challenges.
Kim is a recognized social impact leader, and marketing communications industry leader with involvement in industry associations in Australia, and the US and has been featured in Forbes US and numerous media outlets. She has spent over 25 years working in the Australian advertising, digital and data-driven marketing industry at international agencies including Leo Burnett and Publicis Worldwide. In 2005, she co-founded CUBED Communications which, after winning multiple local and international awards and voted as one of the fastest growing companies in Australia (BRW magazine), was sold to Publicis Worldwide (world's 3rd largest communications group) in 2014. She has been nominated for Australian Business Woman of the Year and is a regular public speaker and marketing tutor for industry leading training organizations.
Kim is a member of the Professional Business Council Mount Sinai Adolescent Health Center, and Honorary Adviser to the NGO Committee on Sustainable Development NY.