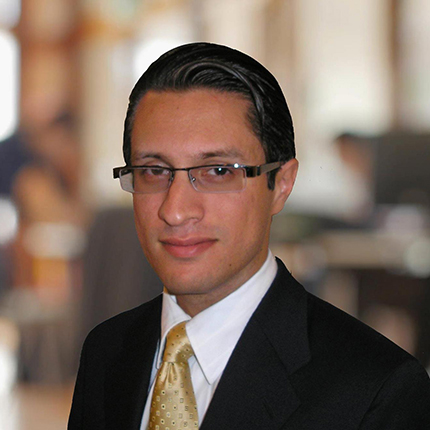 Dan Mangru
Eric Hatzimemos has been a godsend to our company. Part of being a startup is to be able to cut through the noise to get things done. Eric and his team at H/L Ventures always deliver and have been incredible partners with us on this startup journey.
Dan Mangru is the CEO of TheaterEars, an iPhone and Android based app that empowers individuals to enjoy a movie at the movie theater in the language of their choice with just their smartphone and a pair of earbuds. As CEO, Dan has created content partnerships with Disney, Universal, Warner Bros., Sony, Paramount, and STX. He has also recruited a world class advisory team featuring the former Chairman of News Corp Europe, former President of Telemundo, the founder of E! Entertainment, the former Chairman of FOX Entertainment TV, the former CTO/CDSO of Sony Pictures Entertainment, and other prominent Latino, entertainment, and media executives. Under Dan's leadership TheaterEars has been a top ranked app on the App Store and Google Play with over half million users.
Dan Mangru has over 15 years of marketing and executive experience. He was the founder and Managing Director of The Global Advisory Group, a Palm Beach advisory firm that focuses on strategic partnering, media, and new business development. At The Global Advisory Group he was involved with the procurement of sponsorships for a NASCAR racing team, a multi-million dollar turnaround of a medical facility, an app marketing startup, acquisitions, and client media strategy securing appearances in national media outlets such as Forbes, Fortune, Bloomberg, Huffington Post, CNN, MSNBC, Reuters, the Associated Press, TechCrunch, USA Today, Wall Street Journal, Information Week and many more.
Dan Mangru was born in New York and holds a B.A. in Political Science from Florida Atlantic University, where he sat on the Board of the College of Business. Dan is also active in the local community, serving on the board of Best Buddies Palm Beach and previously a 3 year term on the board for the College of Business at Lynn University. He spent two years in the US Coast Guard Auxiliary, has raised money for college scholarships awarded to children of fallen soldiers (Freedom Alliance) and aided organizations that help veterans find employment.