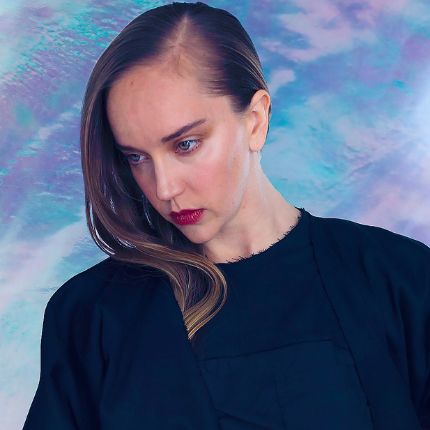 Sea Briganti
The H/L Ventures team is constantly available to tackle the inevitable (and daily!) start up challenges, they're hyperconnected to the people you need, and willing to expend resources to have your back – If H/L Ventures takes you on, consider yourself lucky, and get ready for blast off.
Born and raised in Hawaii, Sea F. Briganti is the Founder and CEO of LOLIWARE Inc., an award-winning materials tech company replacing single-use plastics with seaweed-derived products that are Designed to Disappear™.
Sea is a VC-backed product developer, climate activist, and award-winning social innovator. Prior to LOLIWARE, Sea built packaging and product innovation pipelines for global CPG companies such as Coca-Cola, Pepsi, Nestle, and L'Oréal.
With her team of expert materials scientists, engineers, and technologists, Sea has pioneered SEA TECHNOLOGY™, the first-ever seaweed pellet aimed at tackling The Triple Planetary Emergency: plastic pollution, climate change, and biodiversity collapse. By generating new massive and demand for ocean-farmed seaweed, LOLIWARE's technology also supports the livelihoods of coastal communities around the world. By creating a material that's compatible with existing machinery, Sea has demonstrated her ability to design for scale.
LOLIWARE's first application of their SEA TECHNOLOGY™ is a drinking straw, currently being mass-produced by U.S. manufacturers and is poised to replace billions of plastic and paper straws.
To date, Sea has successfully raised $12.2M in funding and obtained VC-backing for LOLIWARE. Over the next 5 years, Sea and the LOLIWARE team are hyper-focused on rapidly replacing plastics with SEA TECHNOLOGY™ to tackle plastic pollution, improve ocean health, and decarbonize the future.
Publications inlcude: CNBC, World Economic Forum, National Geographic, TIME Magazine, New York Times, Forbes, WSJ, and Futurism.
Speaking engagements include: Massachusetts Institute of Technology, The Wharton School, TEDx, The Ocean Plastics Summit, Sustainable Packaging Coalition, and The Collision Conference (Winner, 1st Place, 2019) .
"In a world where we're constantly bombarded with bad news, we hope the announcement of SEA Technology and its use in our new straws demonstrates that a plastic-free future is within reach. We invite you to join us on this journey." – Sea Briganti