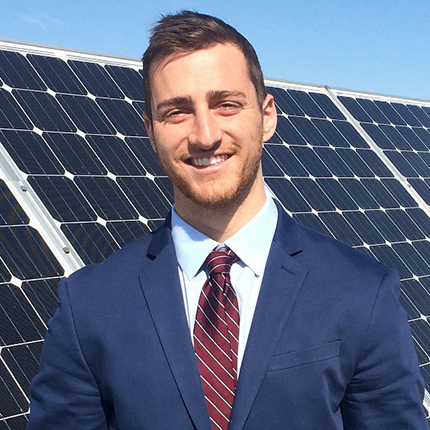 Justin Kamine
Justin Kamine has been at the forefront spearheading the sustainable and environmentally progressive technologies, products and food movements for the past 10 years. To date KDC his family office has developed over $3.5B of national infrastructure pioneering the independent energy markets, the deregulation of the telecom industry (as their platform carried 1/3 of the nations dial-up), and developed, owned and operated over 700 megawatts of natural gas cogeneration and solar projects.
Justin is a Forbes 30U30 for Food and ranked by Forbes at the 50 Most Impactful Entrepreneurs alongside of Bill Gates, Serena Williams and Will Smith. Justin's angel investments and entrepreneurial talents have lead him to be deeply involved with growing technologies that are actively transforming macro systems. Including creating a more sustainable, waste free food supply chain, eliminating single use plastic waste, launching the worlds first organic pharmaceutical company and creating the next healthiest CPG products.
Justin is also the cofounder and partner of KDC Ag to upcycle food waste across the country to animal feed within three hours. His team includes ownership from Howard W. Buffett, Ann Veneman former US Secretary of Ag, Bill Fields former CEO of Walmart, Matt Jansen, CEO of Saudi Agriculture Investment Bank, Sam Kass, Obama's former Senior Policy Advisor for Nutrition, Tom Colicchio, celebrity chef and many more.
KDC Solar, which Justin also helped build, currently engineers, permits develops and owns over 100 megawatts of solar ($400M) and is one of the largest behind the meter asset portfolios – providing cheap renewable energy to major manufacturers – including Amazon, Pfizer, Eli Lily and recently making Six Flags the first amusement park in the world to be 100% powered by solar.
Justin recently was also an advisor to Pope Francis Sustainability initiatives, is the winner of the Clean Tech Equity Award presented by the Prince of Monaco for the most environmentally progressive technology, Obama's Presidential Award winner for Sustainability, he is also an investors into Loliware with Mark Cuban, first investors into Aerofarms the worlds largest indoor farm and many others.