Our Model
In 2009, our team helped create the venture studio model. We believe that taking an active role in co-building our portfolio companies – far beyond simple funding – is crucial at any stage. Many venture firms speak of having a studio or value-added services, but to truly deliver the rarest form of venture capital – consistent support to all portfolio companies – requires the right structure. We apply these three key elements in our studio model and our later-stage investments:
Daily Active Engagement with Founders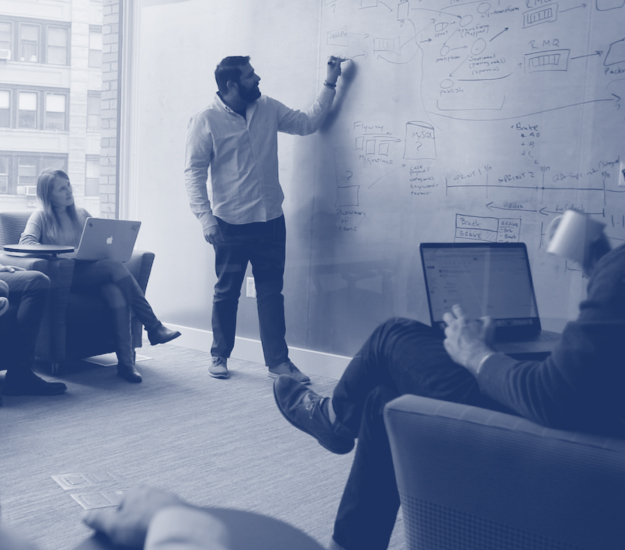 Daily Active Engagement with Founders
H/L Ventures' involvement with our portfolio companies is as hands-on and supportive as possible throughout the entrepreneurship journey. We hold ourselves to a standard of nearly daily contact with every company in our portfolio. This is not the empty promise of a website value-added page, but the core of our investment thesis. We host weekly calls with our senior portfolio team and each team of founders, which leads to daily activities involving our staff, Venture Partners, advisors, and network of service providers. All of this is in a supportive mode, meant to ensure that whatever needs our portfolio companies have, we remain actively relevant and helpful, every day.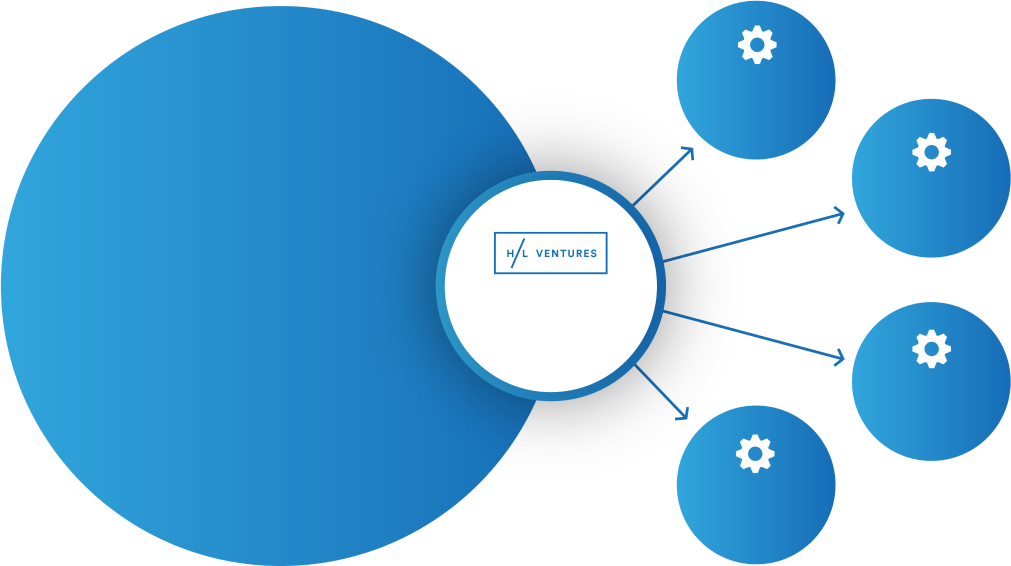 A Powerful Ecosystem
H/L Ventures responds effectively and proactively to our portfolio companies via a powerful team and community. Organized in a hub and spoke model around our core portfolio staff, four key communities help us co-build companies: Venture Partners, Advisors, Member Partners, and our affiliated Partner Network. Our team is shared across all our vehicles, from the H/L Ventures studio to our later-stage CityRock funds.
Our Organization
H/L Ventures May Invest in or Lead Subsequent Rounds
H/L Ventures May Invest Pro Rata
Sought from H/L Ventures Network
Access to capital
We provide many different forms of capital to our portfolio companies over time, from inception to exit. We provide human capital, social capital, networks, experience, time, and financial resources to our portfolio companies. We also actively leverage our extensive networks of co-investors to assist fundraising efforts. In later stages, companies from within our studio and outside are eligible for consideration by our CityRock growth funds, which invest in Series A and later and continue to benefit from the full access to our venture studio resources.
Our Investment Thesis
H/L Ventures stands for a different investment thesis across all our vehicles; one that prizes our relevance and role as well as the key characteristics of prospective companies and founders. This is how we approach partnership and investing, from our venture studio to our later-stage funds.
Potential

We seek companies that show potential for high growth. We look for a uniquely qualified team and an innovative product that solves a large market need. We seek founders who are brilliant, team-oriented, responsive, resource magnetic (we can explain!), and open to collaboration with our team.

Stage

H/L Ventures works with companies from co-founding onward, using different vehicles. At our H/L studio, we start early, ranging from co-founding to just before a Series A. For companies at Series A and later, the opportunity goes to our CityRock funds, which invest in both our studio companies as they grow and new companies that we meet at a later stage. Regardless of entry point, we provide holistic, relevant support through every stage of growth.

Impact

We look for companies that have a positive impact on the world either through the mission of the company or diversity of the founding team – often both.

Industry

We are industry agnostic. Our large ecosystem and team allow us to be relevant across sectors.

Relevance

We seek companies for which our hands-on co-building model will be highly impactful. A vital part of our due diligence process involves us working to ascertain if our networks, expertise, and skills are relevant to the success of the company. This is as true of our early stage studio companies as it is of the later stage companies in our portfolio.

Outcomes

For our venture studio, success does not have to mean a classic venture M&A or IPO exit. Companies who work with us can achieve long-term cash flows from a profitable operating company. Our measure of success at the studio is not tied solely to the pressure of a venture style exit.
High Impact / High Returns
We strongly believe that impact makes good business. We believe both sustainable businesses and diverse founding teams do better — in protecting and promoting people and the planet, as well as in making money. We also believe in protecting and promoting people and the planet, and that sustainable business and diverse founding teams build stronger companies.
High Impact / High Returns
Protecting
Promoting
People

Cybersecurity / PII Privacy
Safety & Security
Products for the Disabled
Coastal Resiliency
Anti-Corruption Software

Access to Clean Water
Health & Wellness
Healthier Homes
Safe Medication

Diverse / Female Founder
Job Creation

Small Business Entrepreneurship
Equality and Inclusion Businesses

Planet

Sustainable Products
Sustainable Technologies
Sustainable Manufacturing
Responsible Fashion
Supply Chain Management

Renewable / Clean Energy
Resource Conservation
Reducing Ocean Waste
Reduction of CO2 Emissions

Food & Agriculture of the Future
Environmental Remediation
Responsible Consumption

Sustainable Kelp Industry
Animal Free Products
Equality and Inclusion Businesses
Two Way Diligence
Each year, we screen hundreds of early stage companies to bring on a select few portfolio company partners. We recognize, also, that any founder will be equally selective about partnering with us: we celebrate this process of finding a mutual match. To determine if a company is a good fit for H/L Ventures (both at the studio or later-stage entry points) we evaluate on these key areas:
First Conversation
This is a getting-to-know-you period during which H/L Ventures and the candidate company share stories, models, and initial reactions.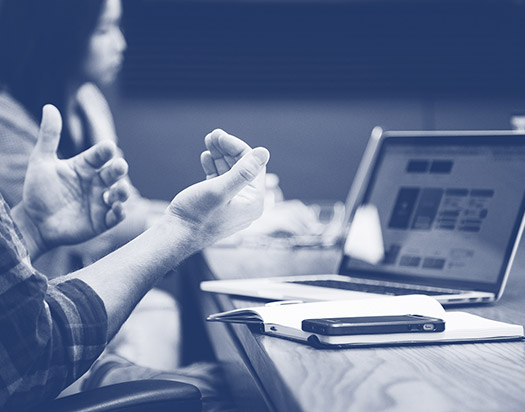 Wishlist Call
This is a key and unique element of the H/L Ventures model in which the candidate founder(s) creates a list of everything they could imagine wanting to achieve. The H/L Ventures team schedules a call to share if and how our experience, skills, and network map against those needs. The process determines our relevance to the candidate and whether the candidate should consider H/L Ventures' unique model.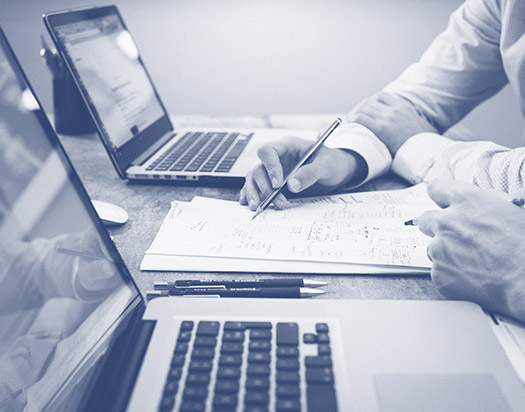 Due Diligence Deep Dive
This is a standard VC due diligence process, which may include many documents and multiple conversations with various H/L Ventures team members. H/L Ventures will set up calls with key leaders and experts, as well as introduce the candidate founder to our Venture Partners and team as well.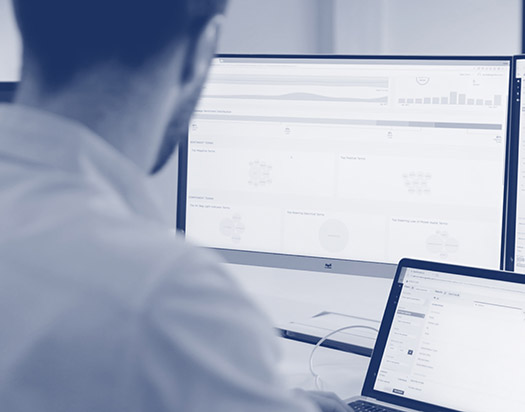 Offer Structuring
Once an Offer Letter is sent to the candidate, H/L Ventures concurrently introduces the candidate founder to existing H/L Ventures portfolio company partners for important reference conversations. Assuming all goes well, the parties negotiate a final agreement and proceed!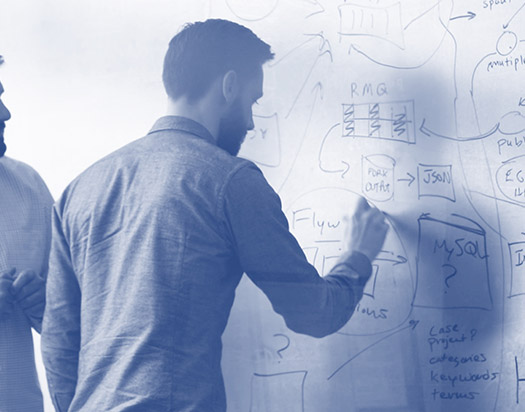 FAQ
Based in New York City and founded in 2009, H/L is one of the first of the "company building" studio venture firms. We were specifically designed to help great founders build great businesses, aligning our incentives as closely as possible with theirs. Unlike most VCs, we are set up as a holding company, which allows us access to evergreen capital and to longer time horizons as we are not constrained by pre-determined fund sizes and fund lifetimes. Think of us as a mash-up of accelerator (but longer-lived), venture firm (but with better alignment with you), and strategic partner/advisor (available every day, no matter what).

The H/L Ventures studio does not provide investment up-front, rather we take equity in exchange for partnership. We may invest capital in future rounds, and in some cases, lead rounds. H/L Ventures investments have previously ranged from as little to $4,000 to as much as $1,500,000. We build first and, once we have served in the trenches with the management team and truly understand their business, we may invest financial capital depending upon our evaluation of the merits of that investment. We view our commitment of time, expertise, team, network, and experience as an investment up-front in non-financial capital. Companies coming to H/L Ventures at Series A or later are considered instead by our later-stage CityRock Venture Partners funds. CityRock makes capital investments in Series A rounds and later, preferentially in our existing studio companies, but occasionally in new companies as well. In the case of CityRock investing in a Series A or later round which is not from our studio, CityRock wil also require options/warrants in consideration of the full support of our studio team for every CityRock portfolio company, regardless of origin."

H/L Ventures becomes an extension of your team. You get access to our full-time portfolio team, venture partners, and extended network of subject matter experts. We help on almost every aspect of your company including hiring, service providers, branding, sales, marketing, PR, product, finance, fundraising, and much more. We aim to have relevant support for any founder need. Please see our model here for further information.
View Full FAQ